Anna Halarewicz
DISPLAYS:
INFO
Born in 1983, Anna Halarewicz graduated from the School of Fine Arts in Wroclaw on the drawing faculty. Fashion and its impact on human are significant elements of her works. She had several individual exhibitions, her works have been published in many fashion magazines including Twój Styl, Elle, Harper's Bazaar, Glamour, InStyle, Viva!Moda, Elle, Newsweek, OOB Magazine
EDUCATION
Academy of Fine Arts in Wroclaw, Masters in Graphic Design, 2003-2008.
MAGAZINES AND PRESS ILLUSTRATION
Twój Styl / Elle / Harper's Bazaar / Glamour / InStyle/ OOB Magazine / Conceptual Magazine / Wprost / Newsweek / Bluszcz / Existance / Ultra Żurnal / Private Banking
CLIENTS
Dr Irena Eris / Mohito / Noble Concierge / Dragon Rouge / Leo Burnett / Elle / Redd's / La Mania / OMEGA / Fashion Project / Centrum Cybernetyki / Vola art of deco / Klif /Stary Browar / Galeria Mokotów /Lamode.info / Warsaw Black / Zemełka Pirowska / Tatuum / Bizuu / Baileys / Lous / Femi Stories / Pandora / W. KRUK / Flower Store /
SELECTED EXHIBITIONS
Self-portraits, Arka Theatre, Wroclaw, 2006
Fifth Biennial of Students Graphics, BWA Gallery, Poznan, 2007
Photofestival, Lodz, 2007
Anomalia, Mieszczański Brewery, Wroclaw, 2007
Dialogue, of Fine Arts in Wroclaw, 2007
Diplomas, BWA Gallery, Opole, 2007
Master and Mrgarets, Domus Gallery, Wroclaw, 2007
Students &Teachers Exhibition, The Puppet Theatre, Wroclaw, 2008
Diploma Exhibiton, BWA Vanguard, Wroclaw, 2008
Students Graphicks Biennale, post-competition exhibition, Arsenal, Poznan, 2009
Polish Graphic Triennial, post-competition exhibition, BWA Gallery, Katowice, 2010
International Drawing Competition, Old City Hall, Wroclaw, 2010
Fashion/Victim, Academia Nova, Wroclaw, 2010
Art & Fashion, Steel Forest Gallery, Warsaw, 2010
Fashion/Victim, LimonArt, Poznan, 2010
The Power of Fashion, Cybernetics Center, 2010
Polish Fashion Illustration, Skwer, Warsaw, 2010
Made in Poland, Krakowska 180, Wroclaw, 2010
Fashion Victim, Domoteka, Warsaw, 2010
Illustrations Exhibition, Skwer, Warsaw, 2011
Night of Young Thalents, Krolikarnia, Warsaw, 2011
Art Yard Sale, Ufficio Primo, Warszawa, 2012
Ilustracja PL, SOHO FACTORY, 2012
Illustrations, Mia ART GALLERY, Wrocław, 2012
Gloomy Souls, Kuratorium, Warszawa, 2013
Hunting for Ghost, SK Gallery, Włocławek, 2014
31, Kyosk, Warszawa, 2014
Making of, Na Lato, Warszawa, 2015
Szczęśliwa 13stka, Galeria 13., Wrocław, 2016
33, Mysia 3, Warszawa, 2016
Miłość, Sen Nocy Letniej, Warszawa, 2017
(trans)FIGURACJE, Designer Studio with ITO, Warszawa, 2017
AWARDS AND DISTINCTIONS
Distinction for dissertation "The Personification of Soul", BWA Gallery, Opole, 2007
Diploma of the Year, Graphic Department, Academy of Fine Arts in Wroclaw, 2008
Rector's Second Award, Students Graphics Biennale, Academy of Fine Arts, 2009
Funded Award, Seventh Edition of Polish Graphic Triennial, Katowice, 2009
Finalist of Art & Fashion (Award from Twoj Styl), Poznan, 2010
Member of Workshops organized by Exklusive Magazine, Cybernetics Center, Warsaw, 2010
Print Ad of The Week, Lüerzer's Archive, 2011
OTHER
Participation in The Auctions of Youngs, organized by the Desa Unicum Auctioneers, 2010
Cooperation in conducting Fashion Illustration Workshops, Cybernetics Center Theatre, 2010
arrow_circle_down arrow_circle_up
Looking for artworks by this artist?
We will inform you about new artworks availability in the gallery or at the auction.
Sales Archive - Anna Halarewicz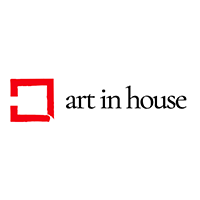 Watercolour, Paper, 29 cm x 19 cm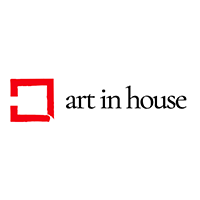 Watercolour, Paper, 30 cm x 21 cm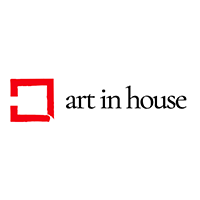 Mixed media, Paper, 32 cm x 24 cm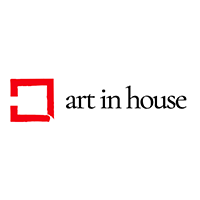 Watercolour, 30 cm x 21 cm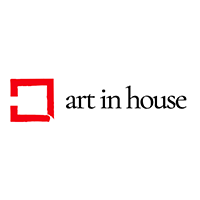 Watercolour, 30 cm x 21 cm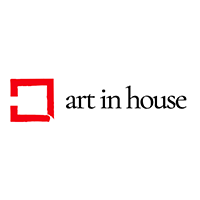 Watercolour, 30 cm x 21 cm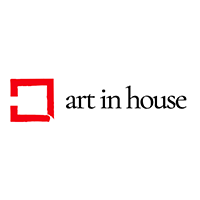 Watercolour, 30 cm x 21 cm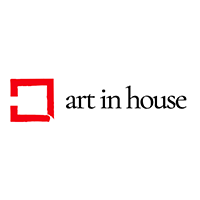 Acrylic, Canvas, 60 cm x 50 cm
Show more