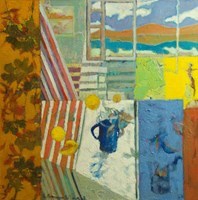 Czesław Romanowski
DISPLAYS:
Czesław Romanowski is a graduate of the Academy of Fine Arts in Krakow at the Faculty of Graphics.
Currently he runs his own painting and drawing studio. He practices painting, drawing and authorial design.
He has participated in over fifty collective exhibitions and competitions and is the author of over thirty individual exhibitions.
Looking for artworks by this artist?
We will inform you about new artworks availability in the gallery or at the auction.