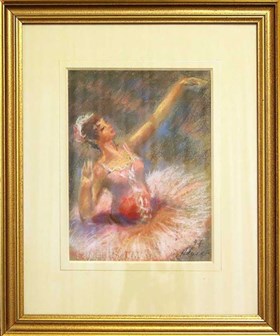 Marian Adamczyk
DISPLAYS:
Marian Adamczyk was born in 1938. He was educated in the years 1958-1964 at the Academy of Fine Arts in Warsaw in the studios of Jan Cybis and Stanisław Szczepński. He obtained a diploma with honors in 1964. The artist deals with easel painting, mainly in oil technique. Besides, he also practices drawing.

In 1988, Adamczyk initiated the artistic group "ROSOMAK", which gathered mainly students of famous colorists.

The works of this painter are in the collection of the John Paul II in Warsaw, the Masovian Museum in Płock, as well as in private collections in Russia, Denmark and Hungary.
arrow_circle_down arrow_circle_up
Looking for artworks by this artist?
We will inform you about new artworks availability in the gallery or at the auction.