Marta Kolarz
DISPLAYS:
She is a graduate of the Faculty of Arts at UMCS in Lublin. She received a BA in Art Education in the field of fine arts, and then a MA in Painting. Her fascination is abstract intuitive painting. The artist creates in a contemplative state "between thoughts", and her intention is to capture and record on the canvas the impulse flowing from the level of the heart. She describes her painting with the language of silence - the creation of what is unsaid with the help of a self-awareness of forms and colors. She conducts intuitive painting workshops. She is a recommended teacher of Vedic Art - a method created by Curt Källman, in which, through painting, participants go through a process of self-discovery, freeing themselves from limiting blockages and reaching their creative potentials. Individual exhibitions: "Dialogues with intuition", "Pustka". The displayed painting comes from the series "Pustka". The Void cycle is the precious Manifestation of (un) embodied nothingness that contains everything. Images of the infinite ocean of consciousness - eternal being in the depths and mobile energy on the surface.
arrow_circle_down arrow_circle_up
Looking for artworks by this artist?
We will inform you about new artworks availability in the gallery or at the auction.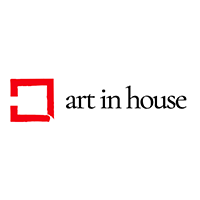 Acrylic, Canvas, 100 cm x 100 cm