Maria Bereźnicka-Przyłęcka
DISPLAYS:
Maria Bereźnicka-Przyłęcka was born in Gliwice. In 1969-1974 she graduated from the Academy of Fine Arts in Łódź (formerly PWSSP in Łódź) at the Faculty of Textile, in the studio of prof. Antoni Starczewski (unique fabric) and prof. Stanisław Fijałkowski (painting).

The artist has participated in numerous group exhibitions, and her works are in museum and private collections in Poland, as well as in Germany, Austria, France, Finland, the United States, Canada and Australia.

She is the laureate of the 2010 Mayor of Gliwice in the field of culture.
arrow_circle_down arrow_circle_up
Looking for artworks by this artist?
We will inform you about new artworks availability in the gallery or at the auction.
Sales Archive - Maria Bereźnicka-Przyłęcka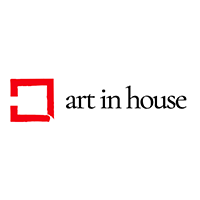 Acrylic, Canvas, 40 cm x 40 cm