Agnieszka Pawłowska
DISPLAYS:
Graphic designer, painter, culture manager, art curator. She studied at the AdamMickiewiczUniversity (Faculty of Pedagogy and Fine Arts). Her diploma was earned in 2008 under guidance of Professor Jarosław Kozłowski. Beside that, she did postgraduate courses in cultural marketing and museum curating. She was originator and creator of Something Special Design – ceramic design studio; also the author of individual and group exhibitions, curator projects, i.a. Hero Congress in Cracovian Art Bunker, displaying works of 30 significant polish modern artist, e.g. Zbigniew Libera, Paweł Althamer, Wojtek Bąkowski, Olaf Brzeski, Joanna Rajkowska.
arrow_circle_down arrow_circle_up
Looking for artworks by this artist?
We will inform you about new artworks availability in the gallery or at the auction.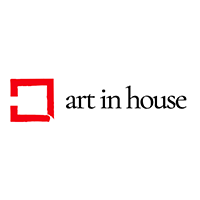 Oil, Canvas, 60 cm x 60 cm