Andrzej Filipowicz
DISPLAYS:
The artist was born in 1974. He graduated from the State University of Grodno (Belarus) at the Faculty of Painting and Drawing. He practices easel painting in which he combines various materials and conventions. In addition, the artist achieves success in interior design, graphics and photography. He has also completed artistic scholarships in the United States and Germany.

Andrzej Filipowicz has been participating in painting plein-airs since 1994, with artists such as Jan Wołek, Franciszek Starowiejski and Edward Dwurnik.

SELECTED EXHIBITIONS:
1997-1998 - individual and collective exhibitions in Grodno
1999 - individual exhibition, Bialystok
2000 - US Information Agency WEB IATP project, USA
2000-2004 - open-air exhibitions in Wrocław, Pułtusk, Warsaw and Sejny
2001 - internship in the 'Program Sachsische Kulturstftung', Dresden, Germany
2003 - Doha, Qatar
2005 - individual exhibitions in Grodno in Belarus, Krakow and Bialystok (Poland)
2005 - individual exhibition in Germany
2006 - individual and group exhibitions in Białystok, Toruń, Grodno
2006 - individual exhibition "Hypnosis" Warsaw, Poland


arrow_circle_down arrow_circle_up
Looking for artworks by this artist?
We will inform you about new artworks availability in the gallery or at the auction.
Artist Artworks on Auction - Andrzej Filipowicz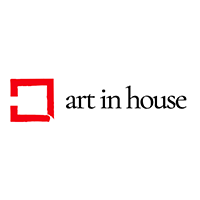 Sales Archive - Andrzej Filipowicz
Show more