Anna Kalarus
DISPLAYS:
I have always been fascinated by trees, as a child I often played with them, later they became the subject of my drawings. When I started painting with watercolor, the trees were in the 1st or 2nd plan. Despite my interests, after high school I chose the sport and graduated from the University of Physical Education in Katowice. However, I never stopped dreaming of being a creator. I started my real adventure with art years later, during my stay in Austria in 2003. At that time, I had contact with many artists. The urge to draw and paint has returned. There I learned to paint with watercolors and also to sculpt. It was then that my live contact with wood began. At that time, I was working for a woodcarver who infected me with a passion for working with this material. With wood and chisels at my disposal, I started to create. It has become my greatest passion.
I felt that this was my goal in life - to extract from wood what was hidden in it. From then on, I went to Austria almost every vacation, because only there I had the opportunity to carve. When creating, he engages with his heart and soul. My sculptures contain positive energy, harmony, and convey her emotions in them. They are mainly abstract and symbolic forms.
To explore the subject, I completed post-graduate studies at the Faculty of Art at the University of Silesia in Cieszyn (2004-2006). My works were presented at an individual exhibition at the Teacher's Club in Bielsko-Biała in 2011 (photographs, watercolors and sculptures) and at several collective exhibitions.
In 2014 my individual exhibition was also held in three categories in Austria (Raiffeisen Bank in Koenigswiesen). My art was popular there and it also found buyers from Germany and Sweden. I am closely related to nature and it shows in my work. I am also looking for other techniques of its expression, I have tried my hand at photography, installations, stone carving and ceramics.
arrow_circle_down arrow_circle_up
Looking for artworks by this artist?
We will inform you about new artworks availability in the gallery or at the auction.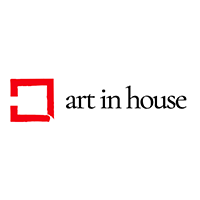 Watercolour, Paper, 29 cm x 39 cm