Kamil Stańczak
DISPLAYS:
Kamil Stańczak was born in 1980 in Puławy. He is a visual artist, deals with painting and related activities. He creates installations, spatial forms and kinetic objects. In the years 1999–2004 he studied at the Faculty of Arts of the Maria Curie-Skłodowska University in Lublin. He obtained a diploma in painting in the studio of prof. Stanisław Żukowski in 2004. He is an art doctor, he works as an assistant professor at his home university. He is the author of 13 individual exhibitions, he has participated in several dozen group exhibitions.

EXHIBITIONS:
Selected solo exhibitions
Labor, LuCreate Open Workshop, Lublin, 2018
Klocki, Puławska Art Gallery, POK Dom Chemika, Puławy, 2017
Organika, Galeria Biała, Lublin, 2014
Strategic objects, Art Laboratory, Galeria Wozownia, Toruń, 2012
Which is fearful, it shakes with fear (with Piotr Adam Flądro), Centrum Kultury Agora, Wrocław, 2011
Herd, Lublin Society for the Encouragement of Fine Arts, Lublin, 2010
Concrete, Galeria Biała, Lubli, 2010
Strategic facilities, Galeria Sanocka, Sanok, 2010
Peripheries, Galeria Biała, Lublin, 2009
Puławy City-Kraków Główny, Galeria Olimpia, Krakow, 2008
Next please, Galeria Biała, Lublin, 2006
FermentAkcje, Contemporary Art Gallery, Przemyśl, 2006

Selected group exhibitions:
2018: Painting - Object, Museum of the Chełm Land, Gallery 72, Chełm Guest performances, Open Workshop, Krakow Kings and Queens, Bona Gallery, Krakow Art composition. Interactive exhibition for children, Galeria Labirynt, Lublin
2017 Surface, Galeria Biała Biała, Warsaw 43rd Bielsko Biennale of Painting
2017, BWA Galeria Bielska, Bielsko Biała Singularities and Utopias, Center for the Meeting of Cultures, Lublin Didaskalia, Lublin Castle, Lublin Memento, deadly exhibition, Galeria Otwarta Pracownia, Krakow
2016 VI Landart Festival, Bubel Stary, Janów Podlaski Construction combine, Galeria BWA, Zielona Góra Dada Yes? Yes !, Galeria Biała, Lublin Memento, Galeria ASP, Wrocław Lessons from the collection. Lublin collections outside institutions, Centrum Spotkania Kultur, Lublin
2015 Kryjówka, Galeria Labirynt, Lublin Border crossings, Galeria 13 Muz, Szczecin Biała Łódź, Manhattan Gallery, Łódź Non-fine arts, that is, the heirs of Marcel Duchamp, Galeria Olimpia, Kraków Asymetrie. Art in the context of the Museum, Lublin Castle, Lublin Biała Transformation, Biała Gallery, Lublin Interior, Workshops of Culture, Lublin
2014 Biała.art.pl, Biała Gallery, Lublin Strabag Artaward International, Strabag Artlounge, Vienna 2013 41st Bielska Jesień Painting Biennale, BWA Galeria Bielska, Bielsko Biała. Mizogini, Galeria Zajezdnia, Lublin Intermedia, Galeria Zajezdnia, Lublin Calm before the storm, Otwarta Pracownia Association, Galeria Otwarta Pracownia, Krakow
2012 Cierpość Papieru / Patience of Paper, Griffith University, Queensland College of Art, Brisbane, Australia Place for art, Nowa Papiernia, Wrocław 2011 Biała nad Biała, BWA Galeria Bielska, Bielsko Biała No Budget Show 3, Galeria Kordegarda, Warsaw
2009 Olympia, Galeria Olimpia, Kraków Alternative collection, Galeria Biała, Lublin Outdoor re-actions, Galeria Sanocka, Sanok Young Creation Plan, Starak Family Foundation, Warsaw 20 Years Later, Dam 27, Amsterdam, Netherlands
2008 White combinations, BWA Galeria Sanocka, Sanok Lust machines, Current Art Zone, Art Factory, Łódź
2007 Polish painting of the 21st century, Zachęta National Gallery of Art, Warsaw, 6th Sacred Art Triennial, Art Against Evil, Municipal Art Gallery, Częstochowa Art. The artistic world between repression and emancipation, Galeria Szara, Cieszyn; Wilson Shaft Gallery, Katowice. Transgression of imagination, exhibition and session on the 10th anniversary of the Young Art Forum of White Gallery, Biała Gallery, Lublin Alphabet of Freedom, BWA Art Gallery, Piotrków Trybunalski
2006 KunstMirOffSky, Kordegarda Gallery, Warsaw Ung Konst i Polen, Young Art in Poland, Polish Institute, Stockholm, Sweden White zone, Austrian Gallery, Austrian Culture Forum, Warsaw
2005 Nova Biała, Galeria Biała, Lublin, 6th National Youth Painting Exhibition, Competition named after E. Gepperta, BWA Galeria Awangarda, Wrocław.
arrow_circle_down arrow_circle_up
Looking for artworks by this artist?
We will inform you about new artworks availability in the gallery or at the auction.
Sales Archive - Kamil Stańczak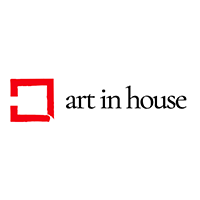 Acrylic, Canvas, 60 cm x 60 cm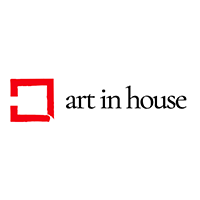 Acrylic, Canvas, 120 cm x 120 cm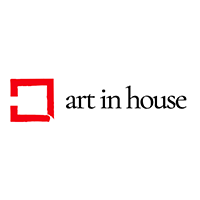 Acrylic, Canvas, 120 cm x 120 cm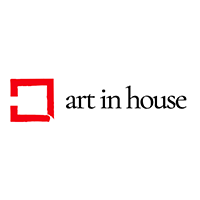 Acrylic, Canvas, 120 cm x 120 cm
Show more