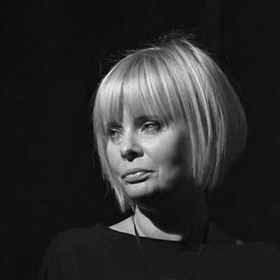 Małgorzata Stępniak
DISPLAYS:
Małgorzata Stępniak is a graduate of the Academy of Fine Arts in Krakow. Diploma in painting in the studio of prof. Włodzimierz Kunz was awarded in 1998. She is a laureate of the Award of the Minister of Culture and Art at the 9th National Review of Young Painting in Legnica in 1999. In 2002, she received an Artistic Scholarship from the President of Częstochowa. She has participated in dozens of collective exhibitions in Poland and abroad, and in over twenty individual exhibitions. She collaborates with several Art Galleries in Poland. Her works are in many private collections in Poland and abroad. Małgorzata Stępniak is a member of the Regional Board of the Society for the Encouragement of Fine Arts.
arrow_circle_down arrow_circle_up
Looking for artworks by this artist?
We will inform you about new artworks availability in the gallery or at the auction.
Sales Archive - Małgorzata Stępniak