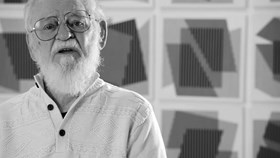 Julian Stańczak
DISPLAYS:
Julian Stańczak was born in 1928 in Borownica, died in 2017 in Seven Hills, Ohio (USA). He is a Polish painter who lived permanently in the United States, one of the pioneers of op art.

Together with all his family, in 1940 he was arrested by the NKVD and deported to Siberia. As a result of a serious illness and work, he lost the use of his right hand. He managed to escape to Africa and lived in a camp for refugees from Poland. He spent his youth in Uganda, where he taught his first drawing lessons with his left hand. He had his first exhibition of his works in Nairobi (Kenya).

In 1949, he emigrated with his family to the British Isles, where he enrolled at the London Polytechnic. In 1950 he moved to the USA for good. He enrolled at the Cleveland Art Institute there, graduating in 1954. He also studied at Yale University, where he obtained a Master of Art Sciences. In 1964 he became a professor of painting at the Cleveland Art Institute.
arrow_circle_down arrow_circle_up
Looking for artworks by this artist?
We will inform you about new artworks availability in the gallery or at the auction.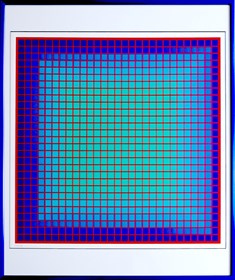 Serigraphy, Paper, 63 cm x 63 cm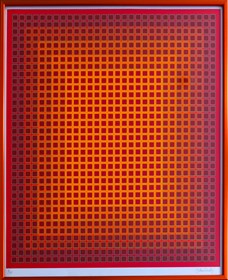 Serigraphy, Paper, 71.5 cm x 61.5 cm