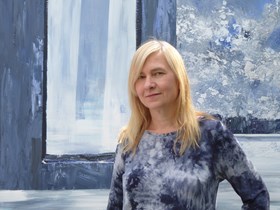 Izabela Rudzka
DISPLAYS:
Izabela Rudzka (born 1964) In 1984-89 she studied painting in the studio of prof. Jerzy Kałucki and artistic fabric in the studio of prof. Magdalena Abakanowicz at the Academy of Fine Arts in Poznań. In 2011, she obtained a PhD degree in fine arts in the field of fine arts at the University of Arts in Poznań. In 2017, at the Academy of Fine Arts E. Gepperta in Wrocław obtained the title of habilitated doctor in the field of fine arts, discipline of fine arts. Since 2012 she has been working as a university professor and runs a painting studio at the Pedagogical and Artistic Faculty in Kalisz, Adam Mickiewicz University in Poznań. Izabela Rudzka is an active painter, curator of exhibitions, author of numerous artistic and scientific projects. She designs glass sculptures in cooperation with glassworks in Murano near Venice. Since 2000, she has been cooperating with the Teatr Ósmego Dnia in Poznań as a stage and theater costume designer. She is the author of over 50 individual painting exhibitions and has participated in 40 collective exhibitions in Poland and abroad. Works in private and institutional collections in Poland and around the world. In art, she is interested in searching for synergy between science and art and the coherence of art and nature, which she expresses through the implementation of numerous original, inter-environmental artistic and scientific projects that she carried out in Poland, China, Germany and Italy, among others: China. Yesterday, Today and Tomorrow. Art passage through time, space and thought, painting and spatial objects project for urban space in Shanghai; a project of cultural exchange between cities and the implementation of glass sculptures in glassworks in Murano: Venice - Poznań. A promising relationship (2007-2008, Venice, Murano, Poznań); project inspired by the structure and functions of RNA: Artistry of Nature, Genesis of Subtlety. Synergy creates a whole, in cooperation with the Faculty of Biology, AMU, IBMiB, the Leading National Research Center KNOW RNA (Collegium Biollogicum AMU, Poznań 2013-15) Gemalt im Firmament- die Textur des Weltraumes project. (2017, Galerie im Kastenmeiers, Dresden, Germany); the project Space and Time in the Painting Transmission of History, carried out in the area of ??the 3rd voivodeships on the 100th anniversary of the outbreak of the Greater Poland Uprising 1918-1919, combines the aspect of modern history and a modern view of landscape in painting (2018, the author of the project was awarded an annual creative scholarship of the Ministry of Culture and National Heritage) ).
arrow_circle_down arrow_circle_up
Looking for artworks by this artist?
We will inform you about new artworks availability in the gallery or at the auction.
Sales Archive - Izabela Rudzka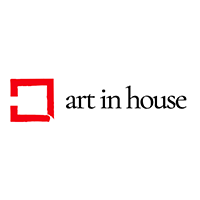 Acrylic, Canvas, 80 cm x 100 cm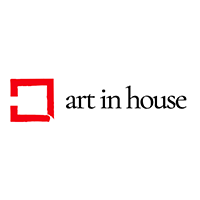 Acrylic, Canvas, 90 cm x 90 cm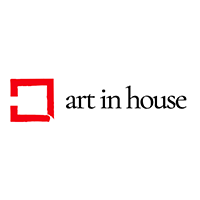 Acrylic, Canvas, 100 cm x 100 cm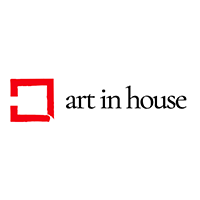 Acrylic, Canvas, 70 cm x 90 cm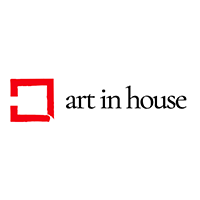 Acrylic, Canvas, 80 cm x 100 cm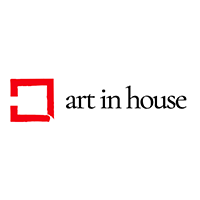 Acrylic, Canvas, 70 cm x 90 cm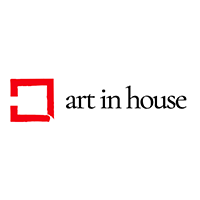 Acrylic, Canvas, 70 cm x 120 cm
Show more